Basic Personality Certification Overview
Become a certified trainer of the Ritberger Personality Method™ and learn how to administer and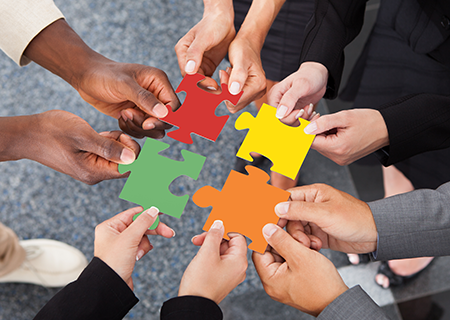 interpret the Personality Color Indicator (PCI)™ and facilitate the What Color Is Your Personality™ workshop, all in the comfort of your office or home by enrolling in our comprehensive online certification program. This program offers insight into the functioning of personality, and provides an in-depth understanding of how and why personality consistently and predictably influences human behavior.
The Ritberger Personality Method™
This is a dynamic personality typology system based on the research and work of Dr. Carol Ritberger. In her system, personality is identified by four personality colors; Red, Orange, Yellow and Green. She chose to use color as a means of differentiating personality types because it's a non-threatening way to understand why we do the things we do, and to understand the differences in other personality types. Dr. Ritberger's work reveals that each personality color has its own mental preferences, or neurological hard-wiring that the brain uses to gather information, process information, and make decisions. All of which are at the very core of the mental functioning that effects behavior. The real value of the Ritberger Personality Method™ is that it takes a complex topic, personality behavior, and turns it into an understandable and useful tool so we can better understand ourselves and understand the people in our lives.
The PCI Indicator
The creation of the Personality Color Indicator (PCI)™ by Dr. Ritberger began with her interest in the research and work of both Carl Jung and Max Lüscher. Once developed, the Personality Color Indicator (PCI)™ was administered to hundreds of people to test its user ease and comprehension, and its value and validity. Then a comparative analysis was done against five different personality tests and models, and a statistical analysis was conducted by an independent organization. The result is the Personality Color Indicator (PCI)™. A practical, usable, and reliable personality assessment, which not only serves an effective self-development tool, it also serves as a valuable business, social, and organizational tool.
The What Color Is Your Personality™ Workshop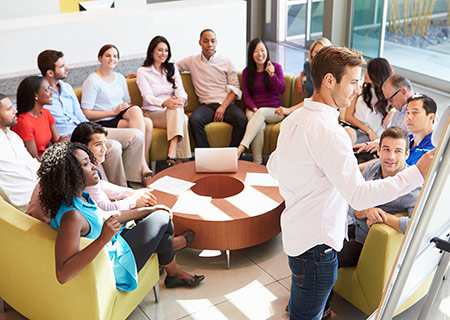 This is our flagship workshop as it's the initial introduction into the world of personality, and lays the groundwork for learning how to live with, work with, and avoid conflict with each of the four different personality colors. The purpose of the workshop is to create a positive learning environment where the attendees can explore, discover and celebrate their uniqueness, while at the same time, learning about the other personality colors and understand their contributions and uniqueness. The focus of the workshop is to enhance self-esteem, support and cultivate diversity, build team-esteem, develop the inner-leader, and minimize the potential for conflict and power struggles. The goal of the workshop is to teach attendees how to create and sustain mutually satisfying and mutually beneficial relationships. The workshop is designed to be educational, engaging, experiential, and entertaining.
The What Color is Your Personality™ workshop is presented as half-day or a full-day workshop. It can also be added to existing training programs, and customized to meet client-specific needs. We've found that the information shared in this workshop has a variety of practical applications and can be used in a multitude of settings.
How Certified Trainers Use the Understanding of Personality:
Personal and Business Coaching
Individual and Couple Counseling
Career Counseling
Conflict Resolution Training
Teambuilding and Team-esteem Development
Leadership Development
Management Training
Customer Service Training
Sales Training
Staff Training and Development
Teaching Styles for Educators
Stress Management
Why is Certification Required?
Desiring to maintain the integrity of Dr. Ritberger's work, and to ensure the ethical and correct use of the Personality Color Indicator (PCI)™ only Certified Trainers are authorized to administer and interpret the PCI indicator, and to facilitate the What Color Is Your Personality™ workshop. The certification process makes certain the trainers are well versed in the understanding of personality, and prepares them to effectively deliver the information in a professional and in a non-biased manner.
Eligible Candidates Include:
Trainers
Consultants
Coaches
Managers
Team Leaders
Psychologists
Marriage and Family Therapists
Educators
Human Resource Personnel
Counselors/Social Workers
Organizational Development Professionals
Leadership Development Professionals
Directors
Individuals interested in personal and professional development and enhancing their personal relationships
What are the benefits?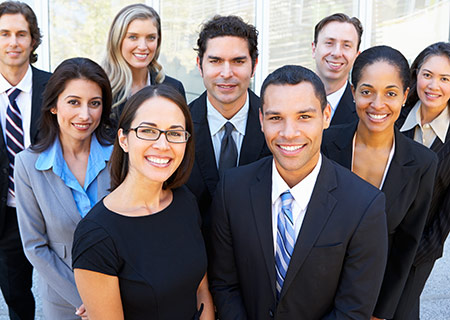 As a certified trainer of The Ritberger Personality Method™ you'll set yourself apart as a personality professional. You'll experience the personal satisfaction that comes from helping people reach their true potential on both a personal and professional level. You'll enhance your self-confidence by learning how to present workshops based on the strengths of personality color, and how to create a positive environment conducive for those ah-ha moments to occur. You'll be authorized to sell What Color Is Your Personality™ materials, use copyrighted and trademarked materials, present What Color Is Your Personality™ workshop, purchase trainer-only products and activity tools, and be fully licensed to administer and interpret the Personality Color Indicator (PCI)™. You'll also join a growing network of certified trainers who are eager to support you in your success.